Tripadvisor Reviews
Google Reviews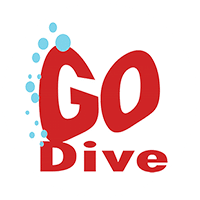 Based on 3 reviews

Florian Brunbauer
19:41 27 Aug 18
Diving with Stefan from GO Dive at Hermance was a wonderful experience! He professionally guided me throughout the Open

...

Water Diver course and showed me the exciting underwater world and from fish in a fun and educative way. Not only does he communicate skills and useful tips and tricks but also the enthusiasm for scuba diving and the aquatic life and I have greatly enjoyed every minute under water.

read more
Grzegorz Walukanis
02:16 17 Aug 17
I was recently on a work trip to Geneva for 2 weeks and when opportunity presented itself I decided to go diving in

...

crystal clear Lake Geneva. I was a bit hesitant to go with Go Dive as it had no previous reviews but I must say I was very very pleasantly surprised. The price was very affordable by Switzerland standards, Stef picked me up from my house in Geneva and dropped me off by my door for a very modest fee. The diving itself was superb. Water is very clear, fish are plentiful and we did an evening dive which made it for that much better dive. Stef himself is a very smart and fun guy who will talk for hours about his diving trips and experiences. Also very knowledgeable and social. If I was only staying for longer I would do the Advanced Diver cert with Go Dive. Highly highly recommended. Also dont be surprised if his wife responds to your email as Stef might be diving during that time. Thanks for a great trip and super fun time.

read more
See All Reviews
Facebook Reviews
Other Reviews

Daniel O'H.
During our holidays in Indonesia our dive masters kept telling us that: "…you obviously had a very good teacher. We can see that from how you guys are security conscious and how you dive."

Michael B.
Hi Stefan, thanks for the dive last week. Amy and I really enjoyed i…t and we're seriously considering getting our full certification with you. We appreciated your patience and your sense of humour! Good luck with the boat hunt! Michael

Shigeko Nambu A.
I just completed the Open Water Diver course with Stefan by diving a…t Lake Geneva for two weekends. It was an amazing experience, and I strongly recommend taking a course with him if anybody is thinking about getting a certificate! I decided to take this course before I depart for my vacance at a tropical island, as I wanted to enjoy diving there. It was a good decision at the end. Of course if you take a certificate at the resort, it would be a bit cheaper, but perhaps not much anyway. Considering the quality of training, Go Dive is much of a reasonable option. Also, Stefan is a very responsible trainer, and he does not let you go unless you get the skills right! Yes it was intensive, much more than I expected, but now I feel quite confident about diving. For those who might think that diving in Lake Geneva is not worth trying, it's not true! It depends on the visibility of course, but on the first weekend, I saw a beautiful world of perch under the water

Tony W.
thank you Stefan for guiding me to the OWD Certification – great job… well done – really pleased with it – must admit I have caught the bug now and look forward to Advanced Open Water Diver status next !

oxmynx (Tripadvisor)
I spend a couple times with Stefan from Go Dive discovering the beauty of Lake Geneva. I did several fun dives in Hermance and attended a PADI Rescue Diver Course as well. This was a fantastic experience, well and very professionally organised. Our Rescue exercises were so realistic, that some random people at the shore already wanted to call the ambulance. Stefan is a friendly and very experienced diver with a calm and convincing attitude. Doing a course at the lake is definitely good as you get high quality PADI education. Also for your first diving experience it is great to have somebody you can trust. For fun dives – well it's a sweet water destination. I like it but don't expect the colourful underwater world as you know from pictures of the Caribbean. There are some interesting places to discover (try to locate the ship wreck) but at the end it's just a lake.

Lauren G.
Amazing experience and would not have done it with anyone else other than Stefan. Was really friendly and helpful, and made diving seem easy, which I can assure you it is not! Thanks again!